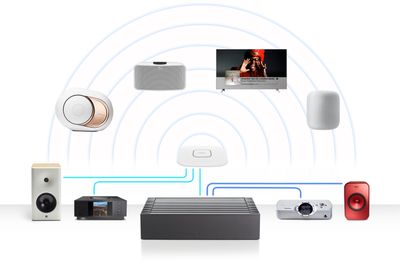 The Roon Core manages all your music. Run it on Mac, Windows, Linux, or on a server like Nucleus or mini-PC using ROCK.
Use Roon Remote on all your phones, tablets, and computers to control your Roon Core. Roon ARC lets you listen on the go.
Play music from your Roon Core to nearly any audio device around your home, including Roon Ready, AirPlay, Chromecast, and more.